This page is for you. You are the one I had in mind when I put this page together. To be settled and at peace about the decision to vaccinate or not to vaccinate is what you need. What follows is a video to bring a few things to mind and the downloadable eBook is for having as a reference, in which the many legitimate studies prove, without any doubt what-so-ever, that choosing to vaccinate is a bad decision. Very bad. The worst. So, let's get to it:
Innocence Prosecuted Without Defense
Mothers and fathers are the jury, their babies are the defendants and the prosecutors are those demanding vaccinations. Why pass a judgement upon your own child without hearing what the defense has to say? The defense is speaking on the behalf of you and your child. Please take time to listen:
What is there to lose by investigating? Here's all the information you need–all in one PDF. If you really want to protect yourself and/or your child you will at least read a few pages of this free eBook. Just click on the image below and you will be taken to the download page: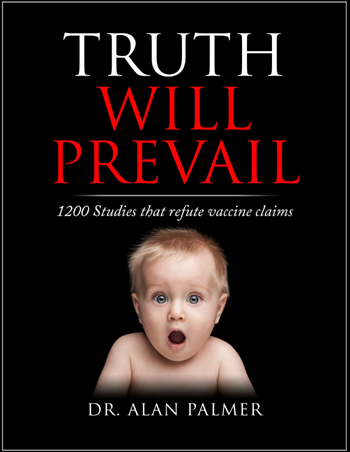 (If there is a problem preventing the download try this download link from this site:
1200-studies-The-Truth-Will-Prevail-v2.4_08-15-19)
This link is for Christians. Click on it and you'll understand why:
If you are reading this and you choose not to read the above link (God Does Not Support Vaccines) then you're most likely not a Christian. But if you truly are, I strongly suggest that you reconsider.
To understand the specifics of what goes on in the body when vaccinated, first meet Dr Andrew Moulden (a 5 page PDF of his biography) and see if you think he would be a credible defense for you and your child. If you think so then do a search for this: Dr. Andrew Moulden: Every Vaccine Produces Harm. If you can't find a copy let me know; I'll let you borrow mine. Until then you might want to read this: Tribute to Dr Andrew Moulden and then, visit here: VAXXED II – The People's Truth

Get pen and paper and write the information down that is provided in this short video and check to see if all the info is true.
* * * * *
If your pediatrician threatened to not see your baby because you are questioning the vaccination of your baby, then that is certainly a red flag. Arm yourself with some knowledge about the baby doctor business.
Know your pediatrician's agenda. It is to follow the CDC's vaccine schedule.
Here is a 258 page PDF. The name of it is
The Terror of Pediatric Medicine
To get in touch with me personally, leave a comment below. (Spam and junk will not be approved for visibility to the readers of this site and otherwise may take a few days for it to be approved. I get your comments by email. If you want to keep what you say just between the two of us, just tell me in your comment/email to KEEP IT PRIVATE and it will not be "Approved" to show anywhere on this website.)